This is the first step to your child's education at Odense International School.
This application is for all year levels except for preschool, which has a separate application.
Please click the Application for Admission button below to submit an enquiry of interest or to apply for your child's enrolment at OIS. Once you have submitted an application, it will be under review by our Admissions Team. Please be advised that if you also wish to apply to Henriette Hørlücks Skole, this application form must be used.
Please note that admissions for the autumn term of the 2023–2024 academic year are now closed.
Applications for the spring term of the 2023–2024 academic year are open. The spring term starts 8 January 2024.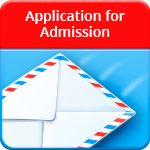 Applying for Preschool? Use our separate preschool application form